Themed travel isn't a new concept, but it wasn't always the most popular slice of the travel pie. 20 years ago, you had to be downright fanatical to take a trip centered around pop culture themes like movies, books, TV shows or bands. But this concept of traveling with a theme has been steadily gaining traction in recent years thanks to movies like 'Wild' and 'Eat, Pray, Love' as well as the advent of tour companies that offer curated experiences for travelers suffering from tourism boredom.
Theme Idea: Explore (and camp!) the west coast in a classic car.
Now, there's no shortage of themed trips to be had. You can take a trip centered around a hobby, event or just something you enjoy. You can do everything from a nudist cruise to a 'Jurassic Park' trek through the jungle. Some people take road trips based around famous hamburger joints and others vacation at resorts featuring their favorite comedians. No matter where your interests lie, there's a trip that's perfect for you. Let us help you find it with our guide to traveling with a theme!
Why travel with a theme?
Every person has a bevy of interests in life. So why not meld one or more of those passions with a vacation to create your own unique trip that's curated to your fancy? It's a fabulous way to indulge in rest and relaxation while also enjoying your favorite hobbies or interests. Not to mention, it's one of the best ways to meet some new like-minded friends who share your passions. And if you're going on a themed trip as a fan, you can often gain access to exclusive or behind the scenes content, sometimes even getting to meet an actor, musician or comedian.
Tired of the same-old same-old?.Doing a theme can also be a welcome change of pace for those that are a bit jaded by the typical tourist destinations. If the idea of seeing the Eiffel Tower and sitting at a cafe in Paris seems trite to you, then a themed trip may be the perfect way to infuse some excitement into your next vacation. Themes allow travelers fabulous bragging rights; you'll have the opportunity to see or experience something unique while everyone else is snapping the same tired pictures.
How do you go about planning a themed trip?
First, you'll want to decide on your central theme. Do you want to plan a trip centered around food, your favorite TV show, one of your treasured hobbies or a cause you believe in? Once you narrow those down, you'll need to research your options and determine your flexibility. If you want to take a cruise with your favorite band, your vacation is set in stone for those rigid dates, whereas if you do something like a spa vacation, you'll have a lot more wiggle room in regards to dates.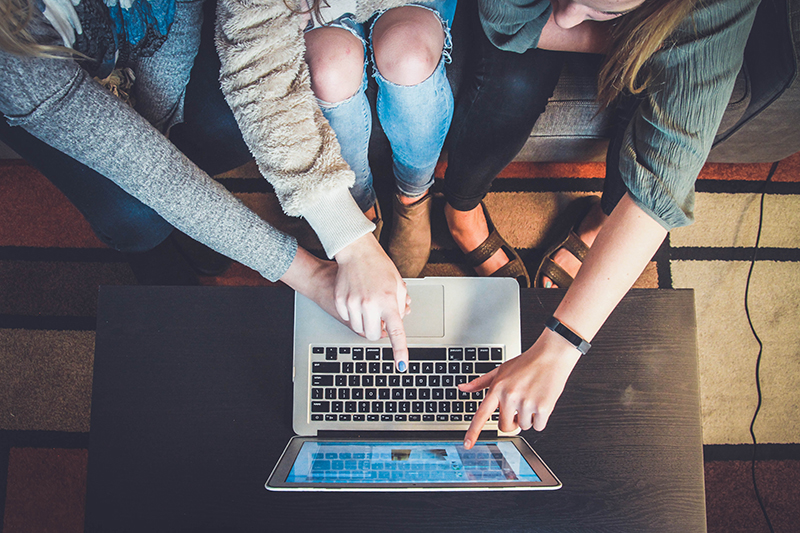 Doing a simple search with give you a plethora of ideas!
Next, comes the fun of researching your trip. How different and off the beaten path do you want your vacation to be? If you want to stick with groups of other people, look up tour companies and call travel agents to explore packages or themed cruises. If you'd rather do it all yourself, you'll need to plan out your itinerary and research places of interest that you want to include in your trip. Try heading to meetup groups, blogs or the couch surfing forums to do research, get tips or make connections with people in the area you're traveling. 
Need some good ideas?
There are probably as many themed trip ideas as there are travelers since we all have such varied interests. But, if you need some inspiration, here are some broad ideas to get your creativity flowing. If you like cruising, do a quick google search for "themed cruises." You'll find everything from faith-based trips and Zumba exercise cruises to week-long sailings that revolve around craft beers. If you're in need of a recharge, take a spa vacation or go on a 'Lord of the Rings' tour to soak in some beautiful scenery. Look up your favorite TV shows, movies, comedians, bands and past-times to see if they have tours for fans that may interest you. You can take a road trip based off of your favorite book or cuisine. One of the most fun aspects of themed travel is how creative you can be in designing your experiences. I have a friend who did a tour centered around conquering her greatest fears. She swam with sharks, did bungee jumping and spoke in public at a packed lecture hall. Another friend only does trips where she can knock off at least 3 of her bucket list items. Your options are as limitless as your imagination! Here's just a few:
Try something new, like going for a hot air balloon ride.
Navigate a road trip using only a traditional map (and directions from locals!).
Take everyone you love with you on your next vacation.
Document your entire journey only in black and white photographs.
Travel a new country by bike.
Beer cruise!