If you are a nature lover and relish the idea of seeing flora and fauna in their native habitats, there are some destinations around the world that are better suited for wildlife watching. Here are the best wildlife destinations in the world, so why not head to one of these top spots, and your next vacation will be filled with the sounds of life all around you!
---
Monteverde, Costa Rica
High in the Monteverde cloud forest, you can glimpse one of the most stunning birds on the planet: the resplendent quetzal. If you don't have the great fortune of seeing a quetzal, you're sure to be pleased with the other 400 species of birds that call Monteverde home, making it one of the best vacation destinations for wildlife. If birds aren't your cup of tea, keep an eye out for the adorable and elusive sloth. Costa Rica is the natural home of both the two and three toed Sloth, there is also a Sloth sanctuary vicinity to consider visiting for a personal one-to-one experience with these animals. Costa Rice is also home to 5 types of big cat, including Ocelot, Margay, Jaguar, Puma, Jaguarundi and Oncilla. Why not head out and listen out for the howler monkeys you'll be able to hear before spotting too?
---
Kodiak, Alaska
Alaska represents one of the best wildlife destinations in Northern America and has some of the most stunning scenery, but it also has the best viewing spots for finding animals in their natural habitats. If you head to Kodiak National Wildlife Refuge, you can experience and marvel at over 3000 Kodiak bears or stick to the coast for a chance to see seals, sea lions, otters and possibly even some whales!
Don't forget to pre-book your hotel and parking package with ParkSleepFly before you set off driving to the airport through 2023. We can offer the best discounts on parking lot deals!
---
Serengeti, Tanzania
Heading over to the continent of Africa, Tanzania has every animal you've ever loved at the zoo. It's home to what safari tour guides affectionately call "the big five": lions, leopards, rhinoceros, elephants, and cape buffalo. If those amazing animals don't make you swoon, you can also witness wildebeest migrations, hippos playing in the mud, zebras frolicking, and giraffes stretching to reach the heights of the tallest trees!
---
Galapagos Islands, Ecuador
If you're looking for unique wildlife, you won't find a better place to spy on new animals than in the Galapagos Islands. These islands are one of the top 10 wildlife destinations in the world but also notoriously difficult to get to, so make sure you pre-book well in advance if thinking about taking a trip there! Thanks to the isolation from the rest of the world, the wildlife here has thrived. Truly spectacular creatures have evolved here over time like the giant tortoises, iguanas, and the islands' bevy of colorful birds.
Stay the night before you fly by booking with ParkSleepFly this year. Don't let exploring the Galapagos get out of your reach!
---
The Amazon (throughout South America)
The lush jungles of the Amazon make an ideal home for a plethora of fascinating (and sometimes downright terrifying) animals. Spot brightly colored birds in trees, get up close and personal with a sloth or a monkey, and beware the brilliant poison dart frogs. You'll also hope that the only anaconda sighting you experience is one of its shed skins!
---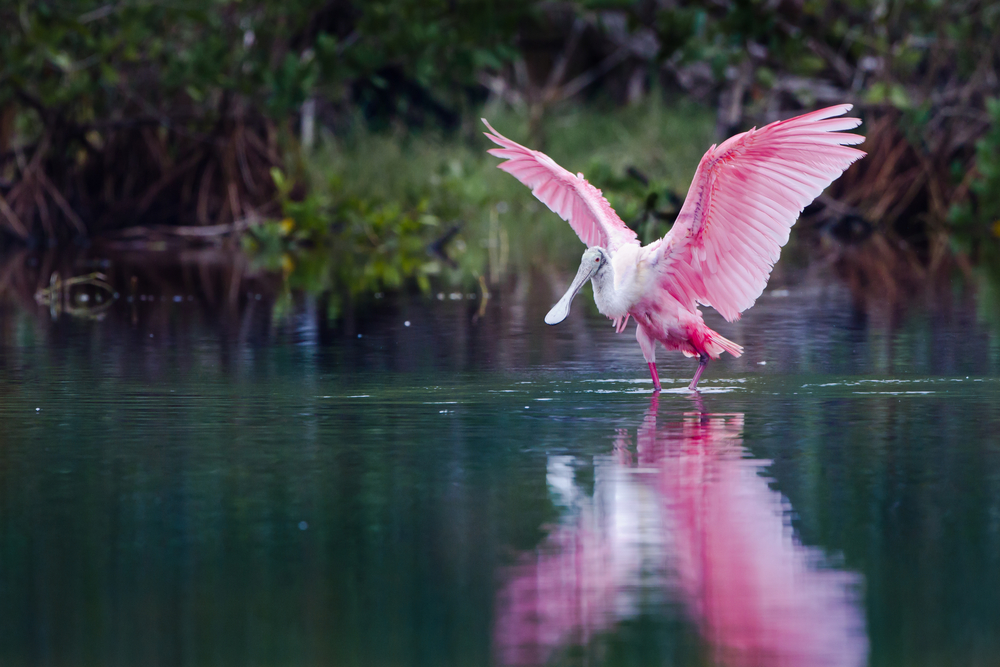 The Everglades, Florida
These marshy areas off Florida's coasts are teeming with nature. You'll see birds of every shape, color, and size as well as turtles and tortoises. But, if you're really lucky, you'll get to see alligators and crocodiles mingling peacefully, or maybe even spot an elusive mountain lion.
Pre-booking your airport travel extras has never been easier than with ParkSleepFly. Explore the Everglades with ease knowing your car is parked safely in an airport lot space.
---
Madagascar
Like Costa Rica and the Galapagos Islands, Madagascar has very diverse and unique native species. From the humpback whales seen along the shores to the wide variety of primates (including 10 species of lemur), you're sure to get your fill of animals in this wildlife wonderland.
---
Manitoba, Canada
Manitoba is a special place; not only can you watch beluga whales but you can even snorkel among them! If you prefer to stay dry, though, you can spend your time bird-watching over 250 bird species or you can take a tour to see the king of the ice himself: the magnificent polar bear.
To book a hotel & parking package for your next trip, click below!